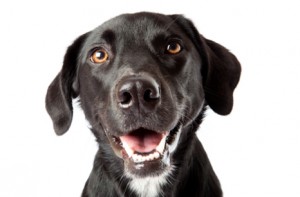 Routine wellness care
Vaccines
Health exams
Wellness bloodwork
Behavioral counseling
Sick doggy care including diagnostics
Radiographs
Geriatric care
Puppy classes
Obesity management
Nutritional counseling
Canine Parasite Prevention and Control
Parasites are not just a nuisance. They can carry serious diseases that affect your dog's overall health and longevity. Let us help you protect your pet. Call today to find out how! We know that parasites can cause serious illness and even death in dogs. For example, ticks can transmit infections like Lyme disease, and fleas can transmit tapeworms. Another type of parasite, called a heartworm, is transmitted by mosquitoes. Heartworms live in your dog's lungs and heart, causing damage to these organs, and sometimes even death. Intestinal parasites, like roundworms and hookworms, also threaten pets and are even transmissible to humans.
You may not always be able to tell if your dog has parasites. Fleas can hide under your pet's fur, and some ticks are very tiny (only the size of a pinhead), so they are very difficult to find. Intestinal parasites like roundworms can cause diarrhea and other problems, but many infected dogs don't show any signs of illness at all.
Fortunately, we can recommend tests to tell if your dog has parasites. We can also examine your doggy for evidence of fleas, ticks, or other parasites. Our expert staff can recommend medications to help control fleas, ticks, heartworms, and intestinal parasites. Preventing parasites in your pets also helps protect children and other family members, so let's work together to protect your pets and family.
Spay, Neuter and other Dog Surgical Procedures
In our continuing efforts to offer the highest quality canine veterinary medicine, we are pleased to provide a wide range of surgical services for our doggy patients. From routine surgical procedures, such as spaying and neutering, to more complex surgeries, we look forward to the opportunity to care for your dog's surgical needs.
Spaying a female dog is important after you are done breeding her. If an owner does not spay their dog, cysts and growths may occur, later in life, in her mammary gland area. It's better for your dog and better for you.
Our staff is highly skilled in performing veterinary surgeries and will make every effort to ensure that your dog receives the very best care. Our focus on patient safety, pain management, and employing the most current surgical practices is designed to exceed your expectations and put your concerns to rest. Our staff of compassionate, caring professionals will monitor your pet before, during, and after surgery and will take exceptional care to ensure a safe and complete recovery for your dog. We will also address any questions or concerns you may have about surgery, including concerns about anesthesia, pain management, or postoperative care.
When your dog is ready to go home, we will review your postoperative care and medication instructions. If any questions arise after your dog returns home or at any other time during the postoperative period, call us.
Puppy Care
Do you have a new puppy? Congratulations on this addition to your family! One of the first things you should do when you bring your new puppy home is to introduce him or her to us – your veterinary care team. Puppy visits offer a unique opportunity to get you and your new pet off on the right foot!
Your puppy visit will include a full "nose-to-tail" physical examination. We will look for any signs of illness and make sure that your new little dog is in good health.
Do you have questions about nutrition, training, vaccinations, grooming, parasite protection, or overall health? What about tips for introducing your new doggy to other pets and family members? Even if you are a very experienced pet owner and have had puppies before, each animal is unique and offers an opportunity to learn something new! We welcome your questions and look forward to addressing any concerns you may have. The more educated you are about your dog, the better you will be able to care for him or her, so we strive to offer you all the support you need.
Please call 616-682-5005 for more information on our services!